Say peace!
amanhi ~ Swahili
beke ~ Hungarian
fred ~ Danish, Norwegian, Swedish
frieden ~ German
heiwa ~ Japenese
hoa binh ~ Vietnamese
irini ~ Greek
mir ~ Russian, Czech
pace ~ Italian, Rumanian
paco ~ Esperanto
paix ~ French
pax ~ Latin
paz ~ Portuguese, Spanish
perdamaian ~ Indonesian
pokoi ~ Polish
ruaha ~ Finnish
salaam ~ Arabic
scholim ~ Yiddish
shalom ~ Hebrew
shanti ~ Sanskrit, Hindi
sulb ~ Turkish
t'ai ~ Chinese
Sing peace!

Sing with us!!
Speak your peace!

Contribute to Peace Es:
An E Book For Peace ~ add your voice!



Play "Name That Peacemaker" interactive games honoring a few inspirational individuals!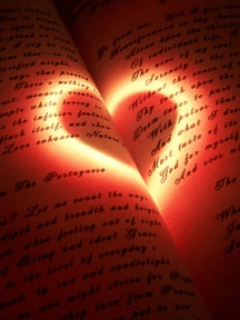 "Rejoice in the Lord always; again I will say, Rejoice. Let your gentleness be known to everyone. The Lord is near. Do not worry about anything, but in everything by prayer and supplication with thanksgiving let your requests be made known to God. And the peace of God, which surpasses all understanding, will guard your hearts and your minds in Christ Jesus." ~ Philippians 4:4-7



"Even though I walk through the darkest valley, I fear no evil; for you are with me; your rod and your staff- they comfort me." ~Psalm 23:4




"There is no way to peace, peace is the way."
~ A.J. Muste

"When you find peace within yourself, you become the kind of person who can live at peace with others." ~ Peace Pilgrim
I first learned the concepts of non-violence in my marriage. ~ Mohandas K. Gandhi
The Season Of Peace
& Nonviolence:
"January 30 - April 4, is a national 64-day educational, media, and grassroots campaign dedicated to demonstrating that nonviolence is a powerful way to heal, transform, and empower our lives and our communities. Inspired by the 50th and 30th memorial anniversaries of Mahatma Gandhi and Dr. Martin Luther King, Jr., this international event honors their vision for an empowered, nonviolent world." For more, go to the Association for Global New Thought Site:
http://www.agnt.org/
Peace Rocks!
Click on Peace Rocks & make your own ~ give some away!
Produce a Peace Cabaret!


We have pictures & free outline as well as script & CD for a wonderful production empowering the players & the audience! You can use our outline to create & produce your own Peace Cabaret!


There never was a good war or a bad peace.
~ Benjamin Franklin



Videos
We have many peace videos in our
Members Library including:
Peace Begins With Me
Our Home Is A Peace Zone


New Thought Music Fun!
Plant Our Planet
We can plant our planet with seeds of peace
in the words we speak, in the thoughts we think.
In everything we do, in every one of our deeds,
We can plant our planet with peaceful seeds.
Full lyrics here!