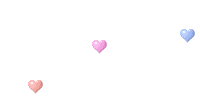 Love Notes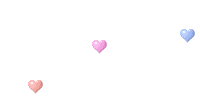 Here's a few fun ideas to give expressions of love:
1. Notice the good things you appreciate and verbalize them. Vow to do this with loved ones, co-workers and even strangers daily and then reflect at the end of the day what and who it was you noticed and how you expressed it. Include noticing and appreciating something about you!
2. Keep an appreciation journal or list, like a gratitude list. This can only harmonize your relationships - including the one with yourself.
3. Write Love Notes and leave them in unlikely places. Surprise those you live or work with ... sure to bring a smile and surge of feel good to the recipient. Make a few for yourself! "Hide" them in your wallet, purse or drawers, etc.
4. Write affirmative words on candies and cookies ... let's make New Thought Conversation Hearts ... add to the existing ones that say "Hugs" and "True Love" with "Divine Order" and "Kindness".
5. Make & give affirmation trees ... get a small potted tree like a ficus or something and put the little, colorful, rolled up affirmations or blessings. Give this like a flower bouquet!
6. Do a Treasure Hunt with Love Clues - great to do with your kids! You could start a few days before Valentine's Day, a birthday or any occasion and have the final clue lead to a gift of treasure on the holiday. The clues can be notes of genuine appreciation that lead to the location of the clue. Here's a few samples: "You are an awesome soccer player and I especially love your good sportsmanship" or "I love the way you take responsibility for taking care of your body - especially how you brush and floss your teeth. Your teeth are happy! And so am I. Thank you." or "You have beautiful hair!" Leave the first clue somewhere obvious like on the breakfast or dinner table and explain the game. If the first clue mentions soccer, the next clue may be found with the soccer ball. With the examples above, the next clue with the toothbrush, then the hairbrush, etc.

Be creative and have fun!