Our prayers are with Syria & Refugees everywhere;
Tune into our Spotlight On Syria page

Some May Interfaith Inspirations:
Wicca/Pagan

Beltane and Samhain
~ Northern and Southern Hemispheres ~ May 1st
Northern hemishere Pagans celebrate Beltane with maypole dances, symbolizing the mystery of the Sacred Marriage of Goddess and God. Southern hemishere Pagans celebrate Samhain (pronounced 'sow'inn'). Samhain, aka Hallowe'en, marks the Feast of the Dead. Many Pagans also celebrate it as the old Celtic New Year (although some mark this at Imbolc).

Baha'i

12th Night of Ridvan ~ May 2
A Baha'i commemoration of the twelve day period in 1863 when Baha'u'llah declared that he
was God's messenger for this age. Work is to be suspended on days 1, 9, & 12 of the festival.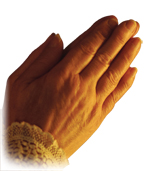 Interfaith ~ National Day of Prayer USA ~ May 5
An annual day of observance held on the first Thursday of May, designated by the United States Congress, when people are asked "to turn to God in prayer and meditation".

Judiasm

Yom HaShoah ~ May 5
Jewish Holocaust Day. The day has been established to remember the six million Jews
killed by the Nazis in 1933-45. It is observed by many non-Jews as well.
Islam

Lailat al-Miraj ~ May 5
Islamic observance of Mohammed's night journey from Mecca to Jerusalem and his ascension to heaven.


~ May 8
The first Mother's Day was all about justice and peace.
Celebrated on the 2nd Sunday in May by many, many countries around the world including:
Aruba, Australia, Bangladesh, Bulgaria, Canada, China, Denmark, Ecuador, Germany, Ghana, Honduras, Hong Kong, India, Italy, Jamaica, Japan, Latvia, Malta, Malaysia, Switzerland, Trinidad and Tobago, Ukraine, United States, Uruguay, Venezuela, Zimbabwe
Celebrate with us HERE!

Buddhist

Visakha Puja ~ Wesak ~ Buddha Day ~ May 15
The most important of the Buddhist festivals. It celebrates the Buddha's birthday,
and, for some Buddhists, also marks his enlightenment and death.
Baha'i Declaration of the Bab ~ May 23
The Bab was the Forerunner of Baha'u'llah, founder of the Baha'i faith. His mission was to prepare the world for the coming of Baha'u'llah and he declared it in the evening of May 22 1844.

Judiasm Lag B'Omer May 26 ~
Jewish observation of the counting of the day - the link - between Pesach and Shavout.

Catholic Christianity Corpus Christi ~ May 26
The Christian (Roman Catholic) celebration in recognition of the Eucharist - the Blessed Sacrament of the Body and Blood of Christ. The real presence of the body and blood of Jesus is honored.
Baha'i

Ascension of Baha'u'llah ~ May 29 (Begins Sundown 28th)
Anniversary of Baha'u'llah's death in in 1892 near Akka, Israel.

Brief definitions and dates from the Interfaith Calendar by Delton Krueger ~ many, many thanks!